Meet our community
Rizqiani Amalia Kusumasari, S.Si, M.Sc.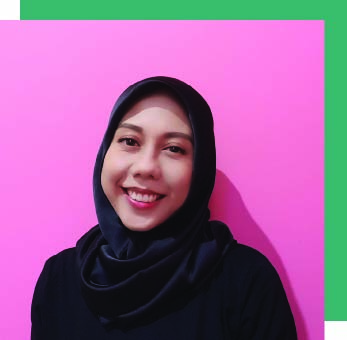 Research interests
Parasitologi Kedokteran
Ilmu Kedokteran Dasar dan Biomedis
Neglected Tropical Diseases (NTDs)cluster - health and medicine
Affliations
Current Projects
Contact Information
Publication Highlight
Using health facility-based serological surveillance to predict receptive areas at risk of malaria outbreaks in elimination areas
Prevalence of intestinal protozoan infections and association with hygiene knowledge among primary schoolchildren in Salahutu and Leihitu districts, Central Maluku regency
Uji Validitas dan Efikasi Crypto/Giardia Duo-Strip dalam Mendeteksi Cryptosporidium spp. di Desa Tulehu, Kabupaten Maluku Tengah, Provinsi Maluku
See all publications by Rizqiani Amalia Kusumasari, S.Si, M.Sc.