Polio Stripe
The world is very close to polio eradication, yet winning this battle is painfully challenging. For achieving global polio-free, any strategies would not work. Evidence-based strategies by learning from other success stories is a must. Learning from the field becomes critical to understanding how we get to this point, what we miss and how to maintain the current success. For that reason, collecting information and synthesize knowledge about the polio eradication program in global settings are urgently needed.
The Center for Tropical Medicine UGM, under a consortium lead by The Johns Hopkins University, aims to collect, map out, and synthesize information about strategies, milestones and challenges in the polio eradication program in Indonesia. We are not alone. There are seven countries, including Indonesia, that worked together to collect the knowledge. Started in 2018, our researchers have collaborated with the Ministry of Health, local government, academics, researchers, health workers and other stakeholders to record the information needed. As the last milestone of this research, the entire consortium worked together to compile and disseminate the knowledge to all health professionals and the wider community.
---
Funding

---
Collaborators
---
Duration
2018-2021
---
Contact Person
Yodi Mahendradhata
---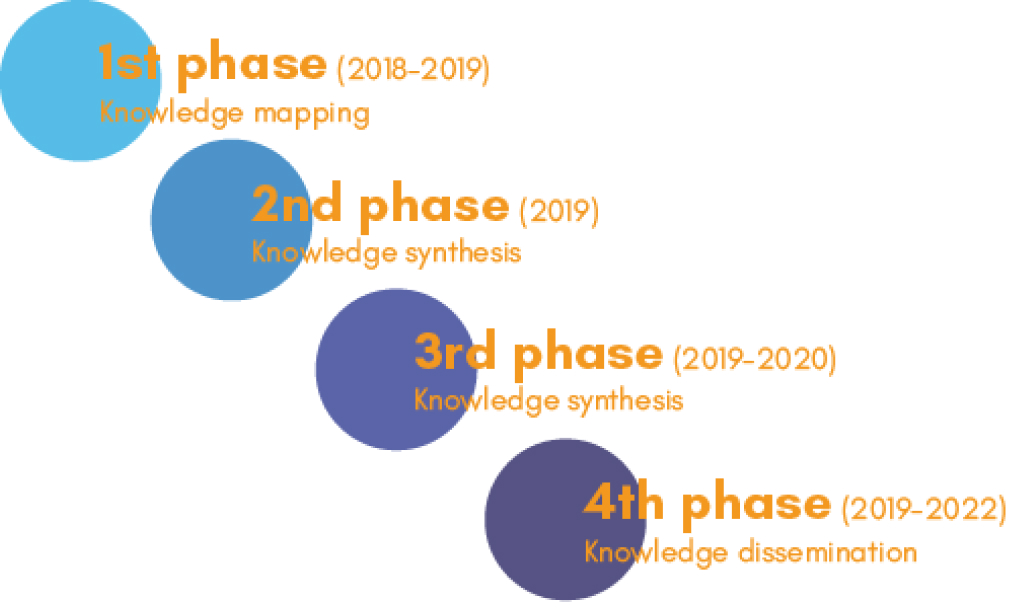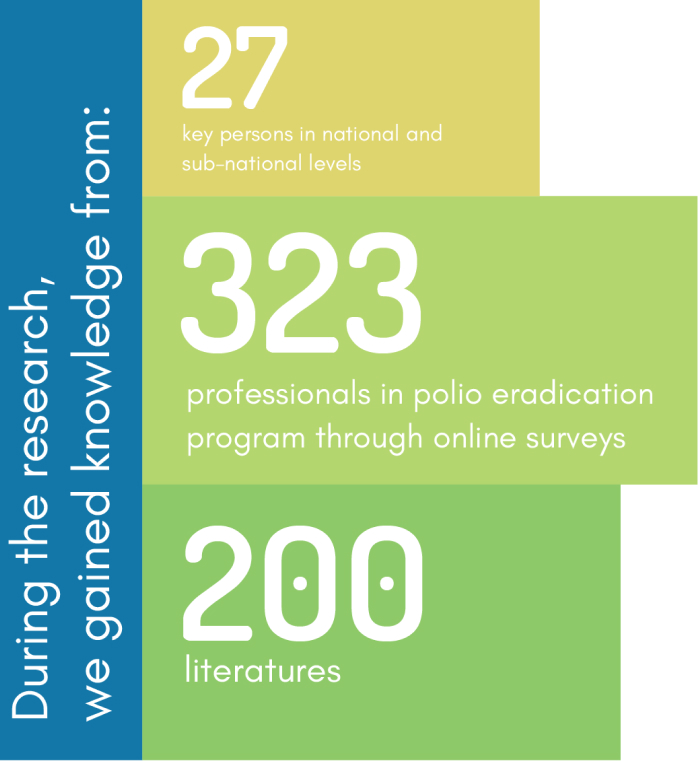 From the research, we learned that Indonesia's polio eradication program started in 1977. It took us 37 years for achieving the polio-free certification from the SEARO. However, the success didn't last long. In 2019, a polio outbreak occurred in Yahukimo, Papua. The polio eradication program partners in Indonesia needs to buckle up their seatbelt to prevent any outbreak from happening in the future. Our researchers believe that the knowledge gained will be beneficial to hone their understanding and skills about the global polio eradication program. In that way, Indonesia will be free from polio for an indefinite time.
Please check out the provided information to learn more about the progress and the results of this research.
Publication
Cintyamena, U., Azizatunnisa', L., Ahmad, R.A. et al. Scaling up public health interventions: case study of the polio immunization program in Indonesia. BMC Public Health 21, 614 (2021). https://doi.org/10.1186/s12889-021-10647-6
Reports and other dissemination products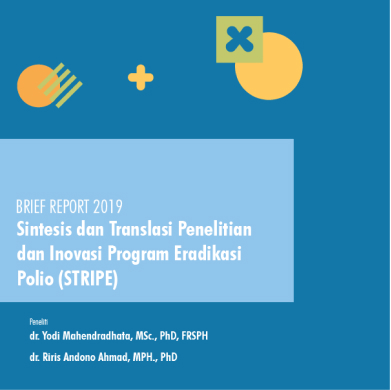 The project team