SIHI (Social Innovation in Health Initiative) Indonesia
Innovations have been the priorities for Indonesia to boost economic growth and achieve social and economic equity. Technological innovations and the economy tend to grow quickly within a few years. Innovative solutions to health and wellness have been thriving, especially during the pandemic. Their approaches vary, from utilizing technology for a campaign and simplifying the health system to focusing on grassroots engagement for vulnerable communities. Despite their achievement to improve communities' healthcare access, quite often, their works aren't well identified and documented.
The solutions to the global health challenges often come from social innovations like grassroots movements and small-scale health interventions. Identifying, documenting, and disseminating social innovations are critical for people to learn and share solutions with others.
SIHI is a global network consisting of institutions from 18 countries. It is determined to actively identify and learn social innovations to discover the variety of global approaches to tackle health issues. In 2021, SIHI Indonesia identified any social innovations in Indonesia and established a network of social innovations in Indonesia.
---
Funding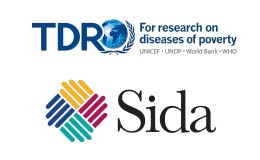 ---
Collaborators

---
Duration
2020-Present
---
Principal Investigator
Riris Andono Ahmad
---
Between Juli-November 2021, SIHI Indonesia actively identified social innovations that focus on 1) health emergency response; 2) infectious disease control; 3) primary healthcare and health prevention. Through the SIHI Indonesia Crowdsourcing 2021, we selected nine social innovations out of 38 applications throughout Indonesia. Later, they would participate in workshops and mentoring in documenting and disseminating their innovations. In 2022, SIHI Indonesia encourages youth to participate in SIHI Indonesia Youth Competition and Ideathon 2022 to share their imagination and pictures about Indonesia's health quality for the next ten years.
The activities of SIHI Indonesia

Grassroots Intervention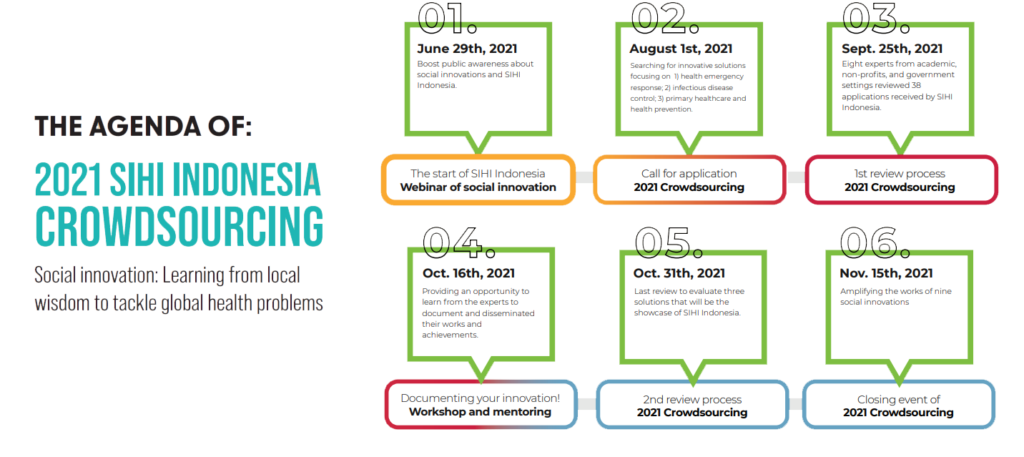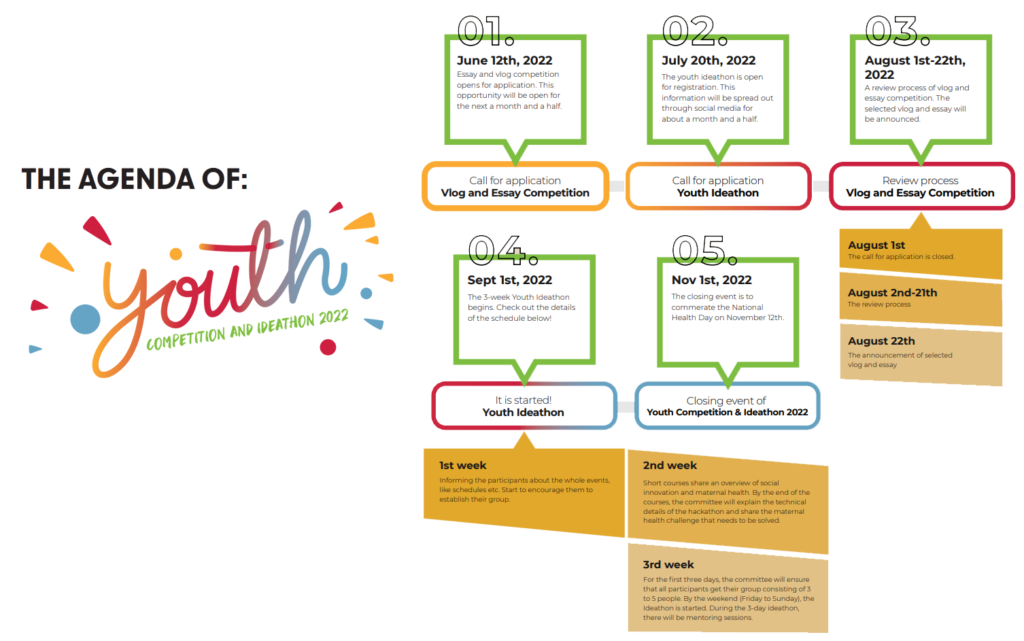 The project team